The Hollywood homes of
Charlie Chaplin
1919 photo - 2010 De Mille Drive, Hollywood's Laughlin Park
Mildred Harris Chaplin standing in front of car after returning home from having a baby at the hospital.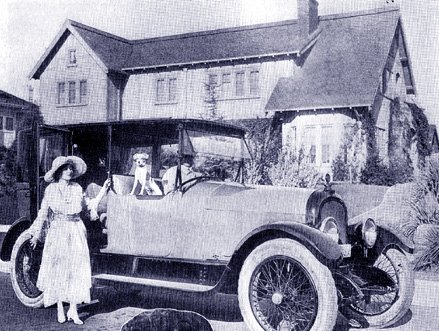 Below are three photos of the two Hollywood homes Charlie Chaplin occupied during the 1920's.
The first photo is the home Chaplin began renting in 1921 at 6147 Temple Drive.
This next two photos show the house Chaplin build at 1085 Summit Drive,
located on a six and a half-acre lot just below Pickfair with Harold Lloyd's
Greenacres just below that. Chaplin designed this modest, 14-room
house which he called "California Gothic."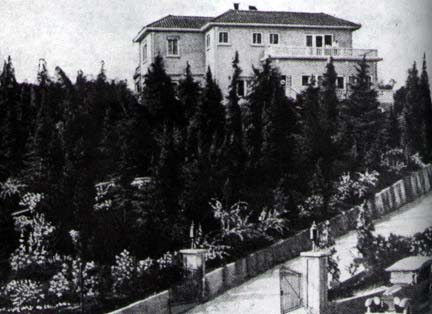 ---
Return to "Homes of the Stars" page